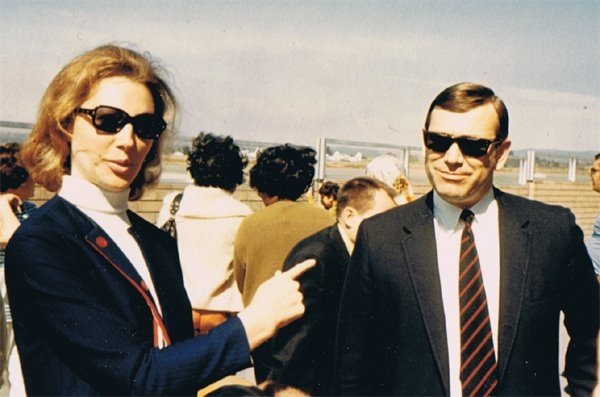 Dad * May 14, 1939 – January 8, 2005
Yesterday was my father's 72nd birthday and I am reminded of the loss of my dearest loved ones. These losses have made me even more acutely aware of the world around me. It is as if my vision has become more refined. Sharper. I now have a clearer picture of my future in my mind. Not a road map, for I do not know what truly will happen once I move to Paris; however, I have a feeling that everything will come together as needed and desired.
Need versus desire. I realize that one needs to be aware of the difference between these two things. When I begin my life overseas, my desires will temporarily have to be put on the backburner as I take care of my needs: getting to know my neighborhood, going to class, finding a job, applying to a number of universities for French lessons, exercising regularly, sending out my reel, writing and shooting… Honestly, these are the daily habits of most individuals, but doing this almost halfway across the World in a foreign country makes the move far more intense.
Quite a few friends have told me that I am extremely brave to leave Los Angeles and travel across the world to a different country on a different continent. The realization of what I am doing sends a slight shock though my system. I do not fear the change, but welcome it. Life is about to drastically change, of course for the better.
The move out of my house (basically a 1,800 sqft Hollywood Bungelow in the Hollywood Hills with the sign in my 'backyard') did become stressful for me towards the end as I wound up finishing the packing over a weekend alone. Thankfully, my friend Shaun had helped me move the majority of my belongings – a few pieces of furniture; dozens of plastic and cardboard boxes of books, clothing and other things; a good deal of artwork; and six Persian carpets and Chinese rugs – into my storage 5 x 10 unit.
After moving everything (or at least most of my belongings) out of the house, I had to get the last remaining things into my car and down to the storage unit. After five trips, I drove my completely filled 325i to my friend's apartment where I was to start my couch surfing adventure. I was now officially "homeless," although I could never call myself that having the way with all to move to Paris where I will start renting an apartment in June.
What does it mean to have no true place to call home? Liberating. Because I know that I have a home awaiting me in Paris. And what France symbolizes for me is a safe rebirth out of the past ten years in Los Angeles. Without a LA address for the next month, I am starting over; afresh; creating a new beginning.