"Success is not measured by what a man accomplishes, but by the opposition he has encountered and the courage with which he has maintained the struggle against overwhelming odds." – Charles Lindbergh. ("What is Success?" The Change Blog. Peter Clemens.)

"I don't think success can be measured. I think success is defined by your expectations, aspirations, and attitudes towards reaching them. I also don't think success is an end result, because no one ever reaches a junction and decides to stop trying… It's like evolution. ("What is Success?" Pogomix.)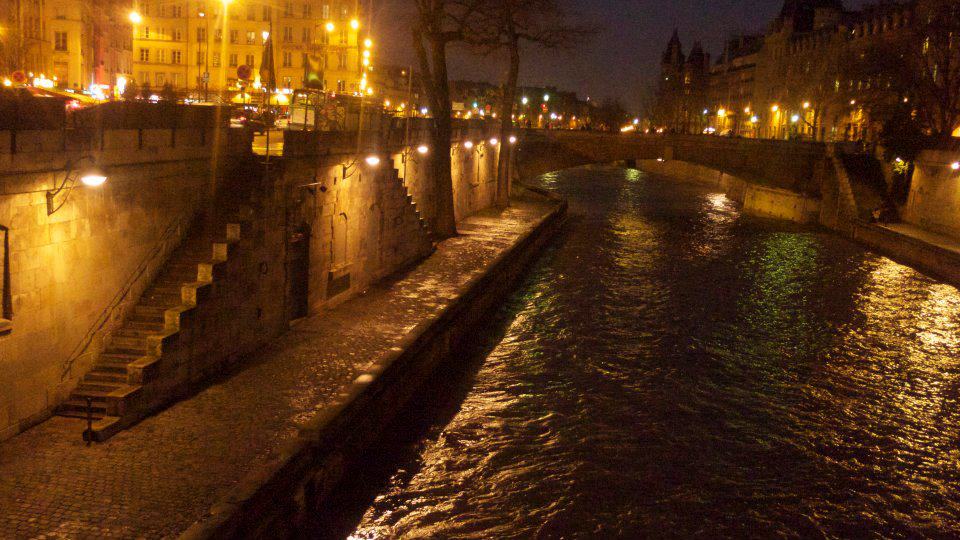 My most recent success was moving to Paris. I made the decision and I did it.

It is less than a week until my 33rd birthday. February 3rd, 1979. I don't really have a strong feeling about the age. I guess what comes to mind is "what have I done in my thirty-three years on earth?" which makes me then immediately ask myself, "Have I been successful?"
I don't really know how to answer that. What is success? As you can see from the above quotes, I have been googling "What is success?" It's hard for me to wrap my mind around the word success, especially since I have not attained a very important life goal: directing a feature film. I feel like I have not reached my potential – whatever that is – although I would simply replace this goal with another one (i.e. feature film 2 or a novella.)
In some ways, I have achieved some amount of success. I moved to Los Angeles in 2002 with the goal of being a Production Assistant in Hollywood and I was a successful PA. I then decided to shoot a short film, which won an award and screened at several festivals. I then decided to move to Paris and I made that happen.
However, when I look at Google's dictionary definition of "success",  I become discouraged. It says:
The accomplishment of an aim or purpose.
The attainment of popularity or profit.
And the definition from Dictionary.com:
The attainment of wealth, position, honor…
As I read these, I feel a sense of failure mildly sweep through my living room while I sit on my couch. Right now I struggle to keep the idea of failure separate from me. I have yet to accomplish my aim. Nor have I made a living out of my chosen profession. How does one snap out of this? How does one pull themselves up from their bootstraps and say, "Wait a minute here!? You're not making bullshit crap. You're an artist." I stop and I look around me. True. I am making something more than cookie cutter crap.
Then I get to thinking. I have won an award for a short film that I wrote-directed in 2008. Perhaps that is a sign of success. Perhaps success happens in levels. We figure out a goal/aim (i.e. make a short film) and we strive to accomplish it and receive recognition that we have successfully completed our goal (i.e. Audience Choice Award.) Then it is our job to move forward to the next level. It's like Super Mario Brothers.
For years, I have been guilty of measuring my level of success with others. There are feature film directors that shot their first film before their thirtieth birthdays, let alone thirty-third. There are filmmakers that made short films that won the Best Short Oscar Award; however, I cannot lose myself in this comparison. If I think about the filmmakers that I respect and admire, they are not the Hollywood Heavy Hitters. They are the World's Masters: Krzysztof kieslowski, Wong Kar Wai, Zhang Yimou, Patrice Chéreau, François Ozon…
And when I think that I haven't reached a level of success that is acceptable for a thirty-three year old, I remember some of my achievements, which includes screening along with filmmakers that I admire. Two shorts that I admire greatly – New Boy and Gone Fishing – both screened with me (and several other talented short filmmakers!) at the Rhode Island International Film Festival. (The former was later nominated for an Academy Award in 2008, while the latter won the Best Narrative Short at the Producer's Guild of America.)
I feel that the "company I keep" is/was in itself a measurement of "success." However, I know that I shouldn't compare myself to other people. None of us should. And while my contemporaries bring a smile to my face, as well as a sense of pride about my work, I remind myself that I can only measure my success by the work, dedication, and time I put into making my next goal happen. What truly stands out to me – and calms me when faced with "Are you a success?" – is the idea that success is connected with persisting until you succeed; that happiness is found in the journey and that the journey is success. One might even say that the goal is one very large cherry on top of a huge sundae called WORK.
The Change Blog: http://www.thechangeblog.com/what-is-success/
Pogmix: http://www.pogomix.net/what-is-success