I recently spoke with a woman about her photography course at the Pasadena Art Center. She told me about a questionnaire their Professor gave them on their first day of class. The woman complained about only having a few minutes to complete the form and I understood her desire to take it home. Quickly scribbled answers jotted down in haste are not necessarily reflective of who you believe you are influenced by. These names may not be the only souls who inspire you and your art.
As a new photographer, I have a particular affinity for portraiture. Either simple pieces or more complicated ones that say something about time and place. Photographer Jason Bell's portrait of Florence Welch (from Florence and the Machine) is an example a portrait of the musician within a space – a location that tells a story along with her presence – while my own self-portrait below is of a more simple nature.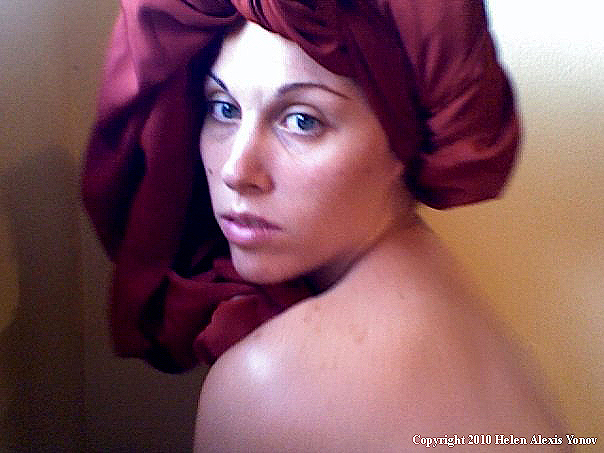 Self-Portrait
One of the questions was along the lines of "who inspires you as a photographer?" As an artist, we have a number of avenues from which to get inspiration – the world around us; our personal experiences; stories we hear; every day moments; and art. I cannot help, but wonder what names I would have written down with only a few minutes to collect my thoughts. Who inspires me?
Immediately, a number of photographers come to mind… In Cindy Sherman's biography on her website, it reads that her photographs are "most definitely not self-portraits. Rather, Sherman uses herself as a vehicle for commentary on a variety of issues of the modern world: the role of the woman, the role of the artist and many more." One reason that I like Sherman is because of her cinematic quality of some of the portraits, which can be seen in her "Untitled Film Still" series:
"The sixty-nine solitary heroines map a particular constellation of fictional femininity that took hold in postwar America—the period of Sherman's youth, and the ground-zero of our contemporary mythology. In finding a form for her own sensibility, Sherman touched a sensitive nerve in the culture at large.

Although most of the characters are invented, we sense right away that we already know them. That twinge of instant recognition is what makes the series tick, and it arises from Cindy Sherman's uncanny poise. There is no wink at the viewer, no open irony, no camp. As Warhol said, "She's good enough to be a real actress."
The fierceness, strength and (what seemed to be) a lack of fear is something I truly admire in the late Diane Arbus, who is a photographer "noted for black-and-white square photographs of 'deviant and marginal people (dwarfs, giants, transvestites, nudists, circus performers) or else of people whose normality seems ugly or surreal.'" Other photographers that come to mind are art photographer Edward Weston and war photographer Lee Miller, as well as fashion photographers Annie Leibovitz, Lillian Bassman, Helmut Newton, Mario Sorrenti and Paolo Roversi.
I am very new to photography and have an interest in a number of different avenues – namely art photography and fashion. When I am preparing to shoot, I look at both artists and photographers who best inspire the look that I am going for. Perhaps – because I am so new to this – I still need the influence of other artists at times. One particular photograph of a fashion model sitting on the ground and leaning on a chair while reading a book made me want to create my own version of the photograph.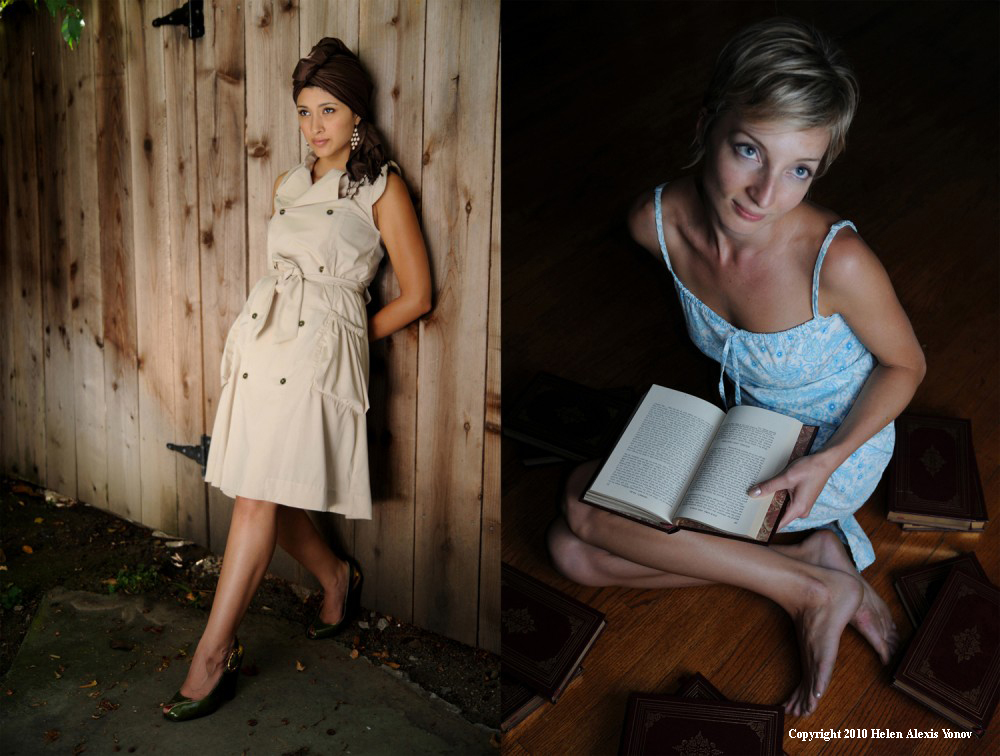 Meanwhile, portrait painters – like Renoir, Vermeer, Caravaggio, Degas, Sargent, Klimt, Picasso (notably his Blue Period,) Valentin Serov, Andrew Wyeth, Rembrandt, Mary Cassatt, Suzanne Valadon, Millais, Anna Bilinska and Ingres – have influenced me to use a more stylized wardrobe, which includes things like turbans.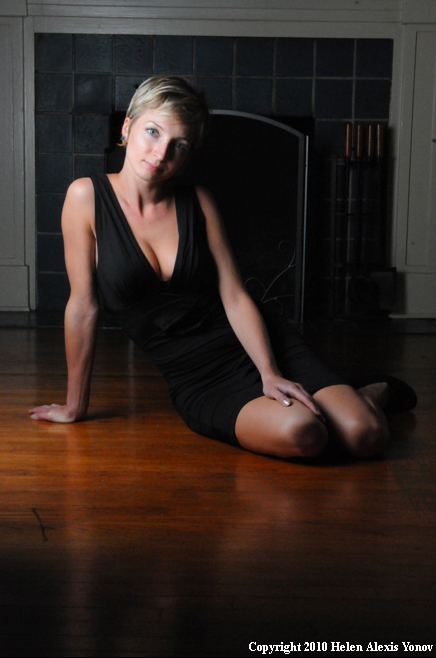 My interest in lighting comes from many of these artists. I find the use of light to be very important in setting mood and making a photograph or film feel classic and romantic or emotionally removed. As a filmmaker, I have been searching and honing my own personal style over several decades and, because of my filmmaking background, a sense of story also finds it's way into my photography.
My Workshop Professor says that award-winning photographs tell a story and that one must find what Henri Cartier-Bresson defined as being the decisive moment in a photograph. Perhaps that is a good road to wander down artistically. Sometimes you need to spend time finding the photograph, but as I hone my skills and preferences, maybe what  I really need to do is seek out that moment when the photograph is asking to be taken.